MATT TARRANT|
BOOK NOW
AUSTRALIA'S MOST POPULAR MAGICIAN

Matt Tarrant is one of the most highly sought after and successful performers in Australia. The highest selling solo act in the history of the Adelaide Fringe - with a huge social following; he is the future of International Magic.
AWARD WINNING & SOLD OUT IN
2012, 2013, 2014, 2015
2016, 2017, 2018, 2019 & 2020
FOLLOW MATT
+FACEBOOK
+TWITTER
+YOUTUBE
+INSTAGRAM
+TIKTOK

MATTTARRANT









ABOUT MATT TARRANT
For magician Matt Tarrant, 2018 was a huge year, 2019 even bigger – and 2020 will prove to be the best yet. 
Adelaide born and raised and now one of the most successful up-and-coming international magicians and mentalists, Matt started magic later than most – leaving his top-end job at one of Australia's Top 4 Banks at the age of twenty seven to start his career as a professional magician and mentalists, and he hasn't looked back since.
Since performing to sold out audiences at the Adelaide Fringe for the first time in 2012 where he also received his first award, Matt has continued this success by selling out and winning an award at the festival again each year to 2017 – the longest streak in the history of the festival.
2017 was a big year for Matt, and it exploded when Matt was cast to be a contestant on Australian Survivor – where he competed across 51 days in Samoa, finishing 5th from 24 contestants. Matt was one of the most popular and loved contestants on the season and his competitiveness and likability connected with Australian and International audiences.
Following his return from Samoa, Matt has worked with some of Australia's biggest companies and brands as a magician and entertainer and appeared across all major TV networks and radio stations; Australia-wide as well as appearing as part of a major advertising campaign for the AFL and Port Adelaide Football Club – and this was just the beginning.
In 2018 he has returned to both Fringe World (Perth) and the Adelaide Fringe selling-out an entire season at both festivals – and become the highest selling solo-performer at the Adelaide Fringe for the second year running; hitting over 10,000 tickets sold in the month long festival.
He has continued this in 2019 winning the Pick of the Adelaide Fringe (The biggest award at the biggest festival in the Southern Hemisphere) and then followed this in 2020 with selling his biggest season yet.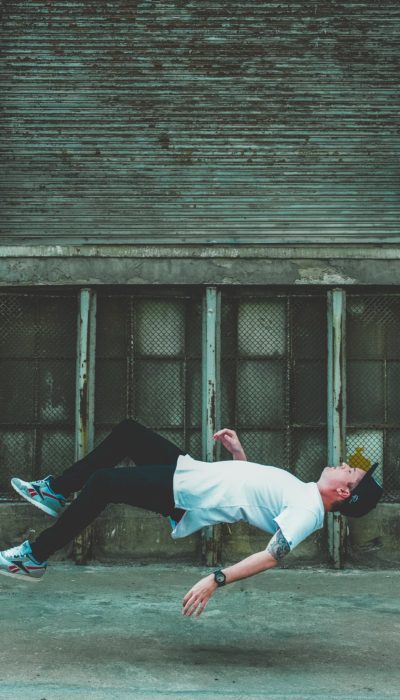 MATT HAS PERFORMED FOR
Some of Australia's biggest businesses including; Red Bull, NewsCorp, Port Adelaide Football Club, Suntory, Mazda, Flight Centre, Harris Scarfe, Westpac Bank, Bank SA, KFC, NovaFM, ABC, Commonwealth Bank and many more!
You may have seen him perform on The Project, Millionaire Hotseat, US TV, Channel 7 Australia, Channel 9 Australia and Channel 10 Australia or on the internet with one of Australia's largest social media followings.
Matt was also a recent contestant on the hit show "Australian Survivor" finishing 5th from 24 contestants.
MATT CAN PERFORM
Close-Up Magic 
Stage Magic / Mentalism
Speaker and MC 
TV Magic
TV Hosting
and for your next Advertising Campaign
For more information on any of my services, please get in touch with Matt today!
MATT LOVES
Matt is an Official Ambassador of the Port Adelaide Football Club,
Official "Count" Ambassador of the Adelaide Fringe,
an Official Ambassador of charity Barkuma,
a lover of cute animal photos, lame jokes and video games (I work closely with Sony Playstation and Activision).
What I do.
Close Up Magic
Close Up Magic
Matt is seen as one of Australia's most skilled close-up magicians combing modern magic with playing cards, every day objects and feats of mentalism. Matt is able to perform impossible magic within inches of your eyes, you won't believe what your eyes will see.
Stage Magic/Mentalism
Stage Magic/Mentalism
As one of Australia's only professional touring stage magician, Matt can create wonder in the eyes of a crowd of 10 or 10,000. His stage show is recognized as one of the most successful performing arts shows in Australia continually winning prestigious awards such as the Adelaide Fringe Peoples Choice Award for a record four years running as well as the Adelaide Fringe Best Magic Weekly Award in 2016 and 2017. If you need entertainment on stage, you've just found it.
TV & Film
TV & Film
Having performed on every major Television Network in Australia, Matt is used to the bright lights of a studio. If you want your viewers to experience magic from their couch, there is no one better than Australia's most loved magician. Matt was also one of the most popular contestants on Australian Survivor 2016 on Channel 10!
Speaking
Speaking
If you need a message delivered to your audience, Matt is able to combine the art of magic with his keynote talk combining his life story, his passion for business, success and the art of magic - delivering your message in a unique and audience engaging way.
Touring
Touring
Having toured nationally across Australia, and Internationally; Matt and his Solo Shows, Honestly Dishonest and UNSOLVED; are available for touring across the globe!