The Must See Acts of the Adelaide Fringe 2015
The Adelaide Fringe returns in 2015 a little under three months. Just let that sink in a little.
As an artist, producer and writer of an award winning show for the past three years at the Adelaide Fringe I like to think I have a pretty good idea of what makes a good show, and what doesn't. It's tough to see too many shows when you perform every night – so I make sure the shows I choose are the very best.
Below is a selection of the shows I strongly recommend for the Adelaide Fringe in 2015 as the "Best Acts of the Adelaide Fringe" though the best thing about the Fringe is finding new acts for yourself – there are hundreds of hidden gems out there so go and explore!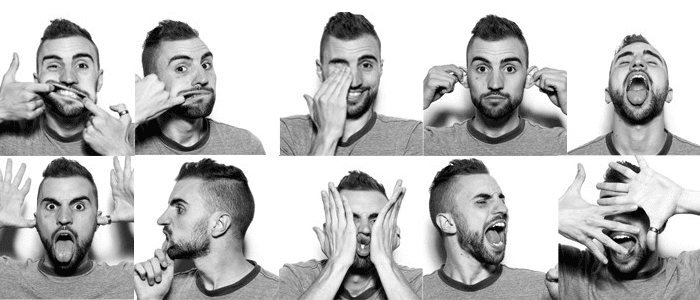 Simon Taylor – Personal Best
Simon would make my list of "Funniest people I know", "Most eligible bachelor I know" or just in a list of all-round great people. His shows are always spot on, and his material in my opinion is almost unmatched in modern Australian Comedy.
It's smart, funny, and hes damn adorable.
Personal Best is a brand new show, and is said to be his best yet. As his previous shows have got him gigs writing for Jay Leno, Shaun Micallef and a heap of other huge names, I can't wait to see what Simon has in-store for us.
Garden of Unearthly Delights
13th Feb – 1st March
Tickets: http://www.adelaidefringe.com.au/fringetix/simon-taylor-personal-best/6b17da25-da95-4113-a1e7-7568b33a736e
Website: www.MrSimonTaylor.com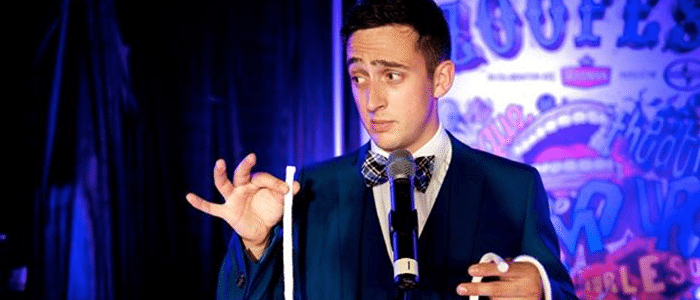 Paul Dabek – Mischief
Paul isn't just an award winning, internationally popular and charming magician; he is one of the funniest comedians you will meet.
From the second you walk in, to the moment you leave you will be in awe at his talent, ability and quick wit. Hilarious is an understatement and his second year in Adelaide will be even bigger.
Hands down the funniest magician you will see this year.
Gluttony
13th Feb – 15th March
Tickets: http://www.adelaidefringe.com.au/fringetix/paul-dabek-mischief/dea12320-59be-4562-ba35-089686b55331
Website: http://pauldabek.com/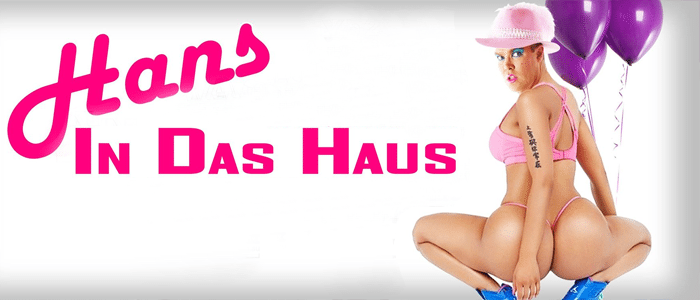 Hans – In Das Haus
Firstly, you cannot not go to a show that has that image as its banner. It's just brilliant.
Hans is close friends with Adelaide's favourite Matt Gilbertson and with every single performance you just know that Hans will be hilarious, energetic and absolutely fabulous.
His lucky bitches (his dancers), the ungrateful basters (his band)  are this year getting into the spirit of Hip Hop. Though, knowing Hans, expect a lot of twists along the way.
I went along last year with my mum, step-dad and girlfriend and it was probably the most enjoyable show we have all seen for years. Get tickets early, Hans has a big fan base and he will once again sell out.
Garden of Unearthly Delights
23rd Feb, 2nd March, 9th March
Tickets: http://www.adelaidefringe.com.au/fringetix/hans-in-das-haus/af16af2e-09d0-43d7-94ff-742b05b56427
Website: www.hansofficial.com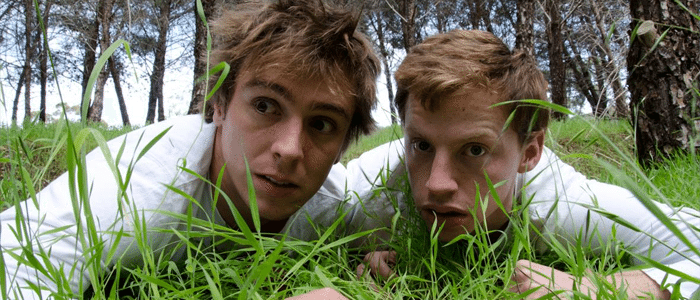 Gravity Boots presents: Sassy Monkey and the Black Onion Pudding
It's hard to explain Gravity Boots, and I don't think you would ever really want to specifically – they are just, unique.
Comparisons to The Mighty Boosh fly at the boys more than any other, and it's a somewhat fair comparison – but they are also totally different.
The twisted and hilarious world of Gravity Boots is one you will either love or not understand, but no matter what – you're going to have a brilliant time.
If you like your comedy a bit different, or want to try something new – Gravity Boots is just for you.
Tuxedo Cat
13th Feb – 24th Feb
Tickets: http://www.adelaidefringe.com.au/fringetix/gravity-boots-presents-sassy-monkey-and-the-black-onion-pudding/05259a7f-506b-43c6-ab76-b0e5ff95081b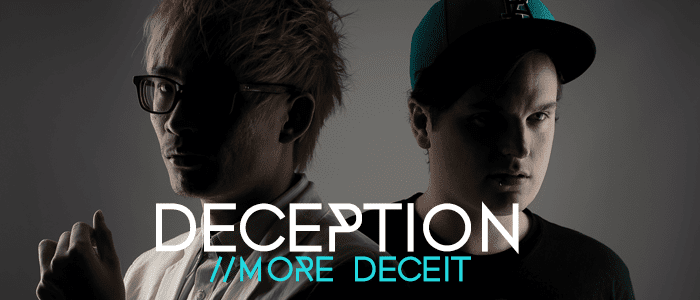 Deception: More Deceit
It may seem a bit of a cop out to have my own show here, but I honestly believe it will be one of this years best. Over the past three years we have won Adelaide Fringe Awards, had complete sold-out seasons and wowed audiences.
Every year we set out to make our show even better, and Deception: More Deceit does that. It's a sequel, that isn't a sequel; by that I mean that the story continues – but you can see the second without seeing the first.
We have an incredible team behind this years show, and the magic is truly amazing. I can't wait to show you all.
Gluttony
13th Feb – 15th March
Tickets: http://www.adelaidefringe.com.au/fringetix/deception-more-deceit/54338be9-2fe7-43bc-9362-4562f380ca9c
Website: http://www.deceptiontheshow.com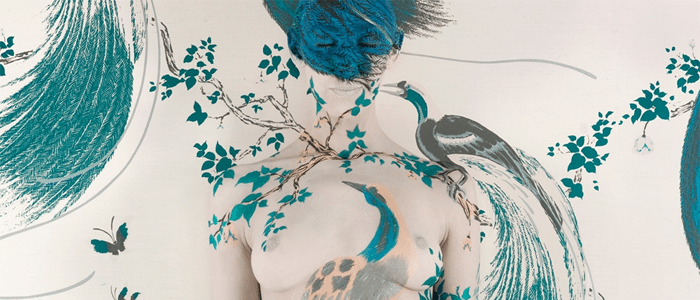 Emma Hack – New Works
Emma Hack is one of South Australias greatest assets in the art industry who works in the unique medium of body paint installation and photography
Her work is stunning and is loved world-wide. This isn't a show, more so a showing of art  – and best of all – its free.
Grab a drink, and explore Emmas amazing new pieces and be inspired.
The Big Slapple
3rd Feb – 14th March
Tickets (not needed!): http://www.adelaidefringe.com.au/fringetix/emma-hack-new-works/c3f479d5-434f-4f74-84bd-87ea5780707d
Website: http://emmahackartist.com.au/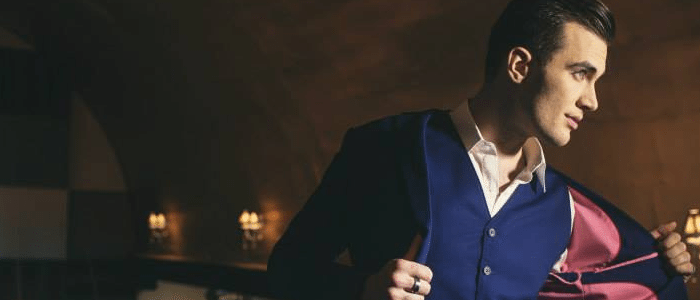 Isaac Lomman – Comedy Hypnosis! Rewired
Isaac is back for his third Adelaide Fringe – and it's his biggest yet. It's a bigger venue, a longer run, and an all new show.
I was complete skeptical about hypnotism prior to seeing Isaac perform and though I still am unsure entirely, I do know it was one of the funniest nights out in a long, long time.
There is so much audience participation in his show and it is the perfect night out for a group of friends. One of my must-see's.
Gluttony
13th Feb – 15th March
Tickets: http://www.adelaidefringe.com.au/fringetix/comedy-hypnosis-rewired/5ec18815-fff7-45d4-8abb-d8ac344e55e8
Website: www.IsaacLomman.com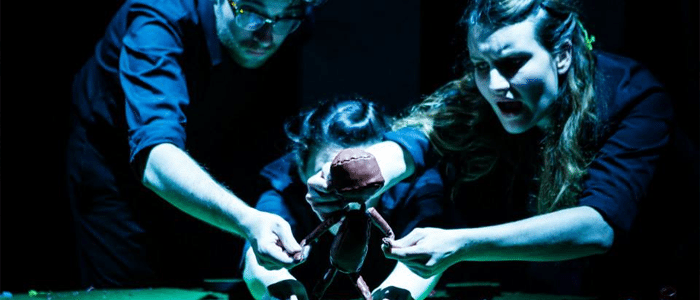 Boris & Sergey's Vaudevillian Adventure
Boris and Sergey's is like no other puppet show you have ever seen. It's completely surreal, unique and strangely hypnotic.
How a puppet with no face, can be full of so much expression is incredible. He is like a creature from Little Big Planet, but even cuter.
If you hang around Gluttony you may even be lucky enough to run into the gang walking about together. With consistent Five-Star Reviews, you can't go wrong.
Gluttony
3rd March – 15th March
Tickets: http://www.adelaidefringe.com.au/fringetix/boris-and-sergeys-vaudevillian-adventure/a1ddfcfb-4181-4700-993d-f3c630b1da37
Website: http://www.flabbergasttheatre.co.uk/
That's it for Part 1, Part 2 we will be getting a a dose of funny, a pinch of circus, a little bit rivalry and a touch naked.
Stay  tuned.
Matt x
COMMENTS