11 Adelaide Fringe 2016 MUST SEE Acts!
It's that time of the year again, Adelaide is set to go off with the biggest Adelaide Fringe lineup EVER!
With over 1,100 acts across a month it can be overwhelming – but I am here to help!
Below are my TOP Acts to see at the Adelaide Fringe in 2016 – Part 2 will follow early in 2016!
Edit: Now updated to add even more acts!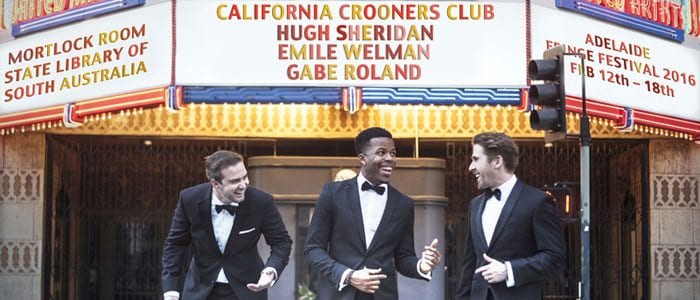 California Crooners Club with Hugh Sheridan
It's a pretty safe bet that this will be the #1 show on everyone's list this Adelaide Fringe.
Described as "Dean Martin meets Diplo" and "Sinatra singing Taylor Swift" you can just imagine how brilliant this show will be – with three talented gents involved.
Hugh is one of the most talented Australians around, and returns home for the International Debut of his new show – tickets are already selling exceptionally fast, so get in quick.
Recommendation: The perfect date or the show to take your mum to.
Mortlock Library & Gluttony
Tickets: https://adelaidefringe.com.au/fringetix/california-crooners-club-with-hugh-sheridan/60b7b278-d0cc-4a97-b81f-2355720ca894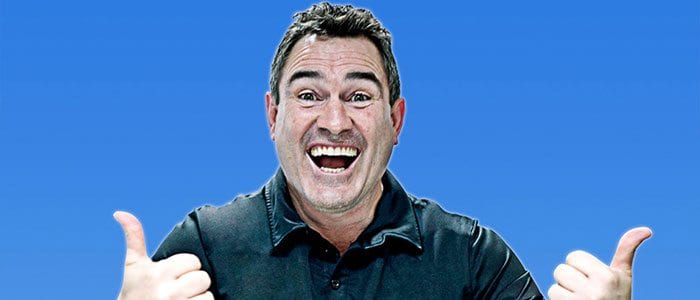 Timmy G: Off Air
I've had the pleasure of working alongside Timmy over the past few months planning his new show and it's going to be the perfect night out for laughs, fun and story telling.
One of Australia's most well-known faces in the media, Timmy is heard daily on FiveAA, works with the Port Adelaide Football Club (who he also had a fantastic football career with) and is one of the most lovable and laughable people I have had the pleasure of meeting.
Expect to walk out with a smile from ear to ear and to feel better than ever before.
Recommendation: Feeling down? Timmy will pick you up and have you smiling again. The PERFECT show to take your dad to and introduce him to the world of the Adelaide Fringe.
Gluttony
Tickets: https://adelaidefringe.com.au/fringetix/timmy-g-off-air/ffe8cb8e-c69a-4cf4-910b-89216f4069c8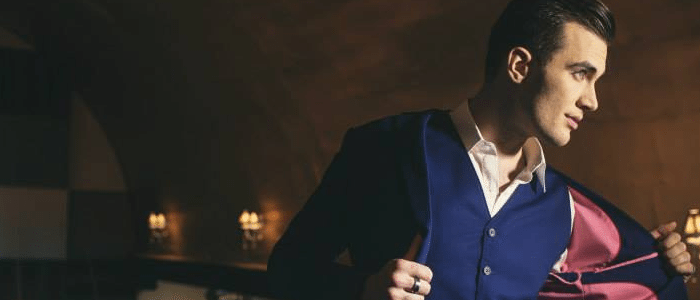 Isaac Lomman
Isaac Lomman – Comedy Hypnosis! Entranced
Another show I have been working on this year, and Isaac is continually stepping up his shows each and every year – they just get bigger and better.
His new show Comedy Hypnosis! Entranced is a step up once more from previous years with incredible feats of Hypnosis and more laughs than ever before.
Get there, and get there early to be a part of the show!
Recommendation: Get a bunch of friends together for a weekend show and line up early – but be warned, they sell out.
Gluttony
Tickets: https://adelaidefringe.com.au/fringetix/comedy-hypnosis-entranced/87fc588f-8695-46fc-88ee-0fe0a06c2455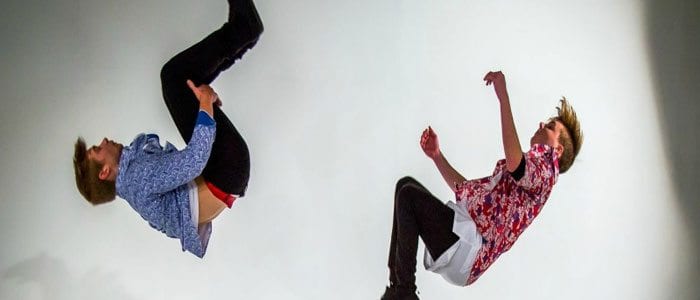 Total Non Stop Tricks 
Circus and Physical Theater has become a huge part of the Adelaide Fringe and every year the Fringe becomes a platform to discover the next big act to show off their skills and talent; my prediction is the Total Non Stop Tricks will be 2016's.
Flips, Tricks, Fights and Craziness all combined with lights and a resident DJ – it's going to be a fun, spectacular and jaw dropping show. I managed to sneak in and see a preview of some of their stuff last night and there is some serious talent in this show.
Recommendation: Family friendly fun, for those who like their Circus/Physical Theater raw, fun and engaging.
Gluttony
Tickets: https://adelaidefringe.com.au/fringetix/total-nonstop-tricks/7999f76d-c590-4f47-a283-b2dfda97ca08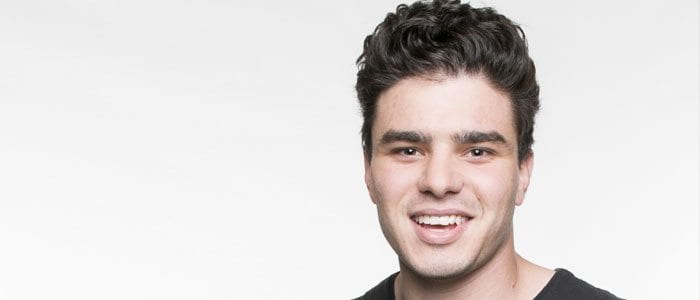 Amos Gill : Netflix and Gill
For anyone who has ever had a conversation with me, you're probably aware I love puns. Bad puns.
There is one person who is a strong competitor for punniest person – Amos Gill.
Adelaide born and bred and Melbourne International Comedy Festival BEST NEWCOMER Nominee has had a huge year, is the host of Hit107's mornings, has hosted Kids TV, had a Stand-Up TV Special and is now back to take the Fringe by storm.
There are a bunch of huge 'international comedians' at the Fringe this year to check out – Amos is fast becoming one of them.
Recommendation: If you like to laugh, this is the show for you.
Rhino Room
Tickets: https://adelaidefringe.com.au/fringetix/amos-gill-netflix-and-gill/a27daf64-47f4-4c20-9b0b-57ed741279e1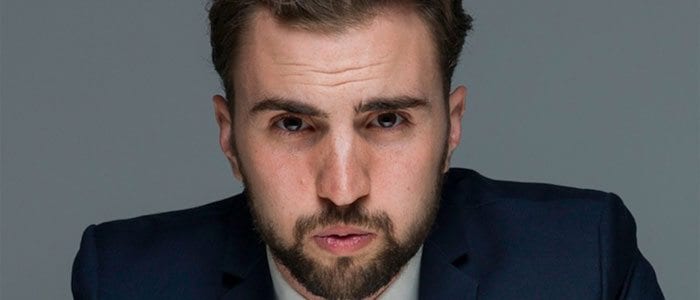 Simon Taylor – Human
Every year I get asked "I want to see comedy, who should I see?". My answer hasn't changed over the past four years; Simon Taylor.
Simon is one of the hardest working comedians on the circuit and is currently taking the comedy world by storm. He has written for Jay Leno and Shaun Micallef; enough said.
His shows sell out. His online videos go viral. He is a must see.
Recommendation: If you see one comedian this Fringe, Simon Taylor should be it.
Garden of Unearthly Delights
Tickets: https://adelaidefringe.com.au/fringetix/simon-taylor-human/d68b7085-5df4-4889-8b24-5889bfdbc961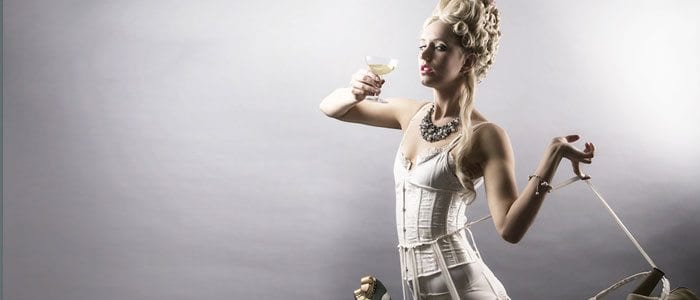 Torte e Mort : Songs of Cake and Death
They say a picture says a thousand words, but my guess is that the above picture will sell a thousand tickets.
Anya Anastasia is potentially the most talented performer in the Adelaide Fringe in 2016 – she is a singer, storyteller, composer, stand up prankster, contortionist and musician – and is brilliant at everything she does.
This show, will blow your mind.
Recommendation: The reviews speak for themselves, girls and gentlemen alike will love Torte e Mort.
Royal Croquet Club
Tickets: https://adelaidefringe.com.au/fringetix/torte-e-mort-songs-of-cake-and-death/8413eccf-1557-4e49-abc1-b706ae31650d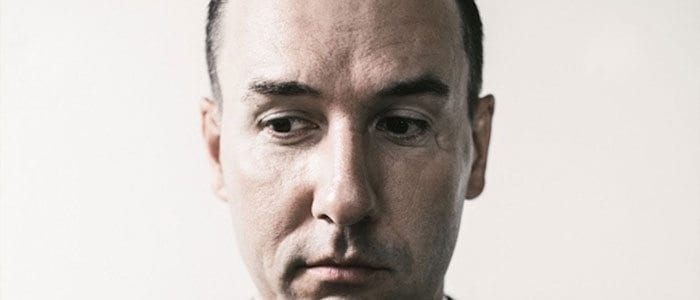 Michael Griffiths – Cole
There are some people in this world who have talent, then there are others that have so much talent you want to scream.
Michael somehow falls under both categories.
It's possibly the best Cabaret show at the Fringe and will no doubt have you on your feet with applause after 60 minutes of pure entertainment.
This is Michael's forth show, after winning so many awards and selling out so many tours it's bound to be his best yet.
Recommendation: If you love Cole Porter, or if you don't; this show will still be mesmerizing from start to finish.
Garden of Unearthly Delights
Tickets: https://adelaidefringe.com.au/fringetix/michael-griffiths-cole/4a8aebc8-901d-4dc9-bb0d-8182351304a7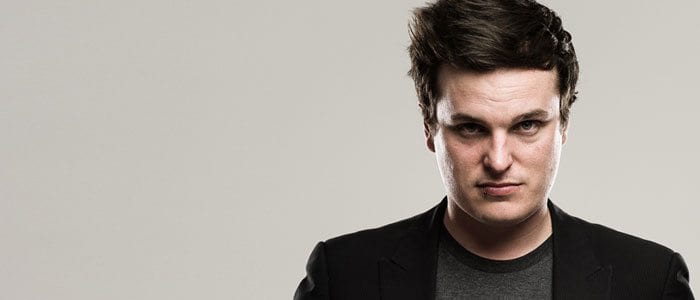 Matt Tarrant: Honestly Dishonest
Over the past four years I have sold out every single show, and won an award each year. This is my first major solo-show and my most enjoyable show yet.
It's Mentalism and Magic like never before, with only the best routines and zero filler. It's a little funny, a little serious, but constantly amazing.
I would love for you to join me for an evening of some world-class magic and promise nothing short of constant miracles.
Recommendation: The most awarded Magician in Adelaide Fringe History, it kind of makes sense to check it out if you enjoy magic.
Gluttony
Tickets: https://adelaidefringe.com.au/fringetix/matt-tarrant-honestly-dishonest/b0db3c7e-b2e6-4727-aa53-586479114130 (Use the code "mindblown" for a discount!)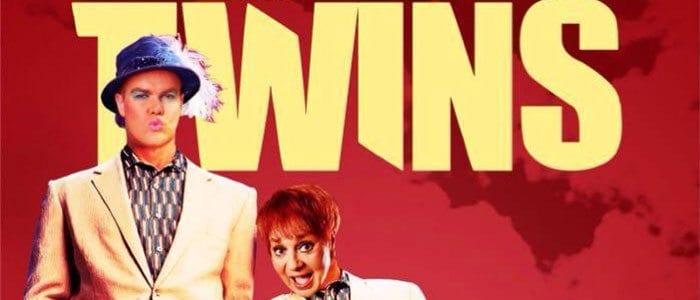 Hans and Willsy – Twins
Two of SA's biggest Icons combine for a fantastic show full of music, lycra and hairspray.
Hans (who is commonly mistaken for his look-alike Matt Gilbertson) is one of Adelaides most popular German Themed Comedy Singers, and Willsy has more Logies than I have had warm dinners.
It will no doubt be a laugh-a-minute show full of fantastic entertainment, colour and glitter. Not one to be missed.
Recommendation: This combination is perfect for everyone, last year I took my parents to Hans show last year and they haven't stopped talking about it since!
Salisbury Secret Garden & The GC
Tickets: https://adelaidefringe.com.au/fringetix/hans-willsy-twins/0f6b1020-522a-495f-b825-bfd94ec45210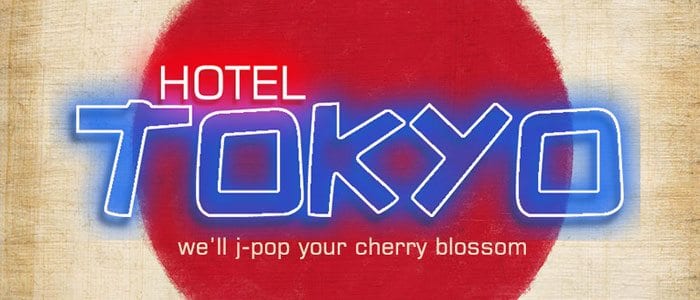 Hotel Tokyo
Look, I will be honest; I know nothing about this show.
But holy lord look at that pun? It's hilarious.
"Featuring aerial circus, burlesque, comedy, a pulsating soundtrack and plenty of wasabi-infused surprises, Hotel Tokyo will transport you across the Pacific and check you in for a night of unrivaled cross-culture chaos." That just sounds awesome.
Recommendation: I will 100% be j-popping my cherry blosssom. Join me.
Gluttony
Tickets: https://adelaidefringe.com.au/fringetix/hotel-tokyo/49d29b92-24ad-4083-a0de-1427636599f1
Stay tuned in 2016 for more recommendations and some live updates throughout the Fringe!
Love,
Matt
COMMENTS